Quality Products
2020-12-03
【TW】Sakura Fragrant Sesame Oil: Your Healthy & Reliable Cooking Oil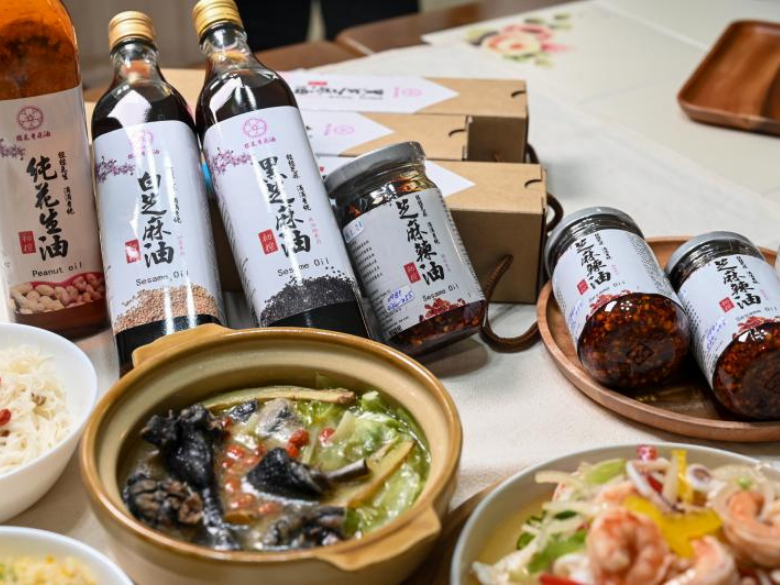 Besides promoting his sesame oil and peanut oil products for daily use, Xu follows every single process of production with caution and no rush in the hope that consumers can buy pure quality cooking oils.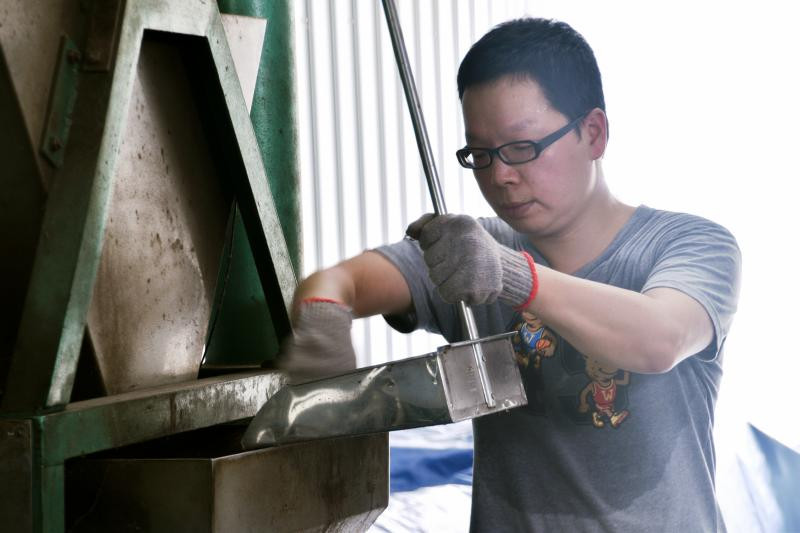 Insistence on Health and Quality: Cooking Oil with Guaranteed Safety
Located in Hsinchu, Taiwan, Sakura Fragrant Sesame Oil sells sesame oil and other types of selected edible oil. The young married couple started their career of cooking oil production in order to realize their vision for a healthier eating diet as well as tethering nature and products.
16 years ago, Xu Ren-Feng completed his military service. After discussing with his family about his career, Xu decided to work at a sesame oil manufacturer in his hometown. With 9 years of constant improvement in his working skills, he wished to put more effort into the development and production of edible oil products. His learning started from the knowledge of sesame, and then proceeded to the establishment of a sesame oil manufacturer. He is keen on the origin of the ingredients and possible changes during the production procedures. Xu firmly believes that good ingredients are the main key to make his product tasty and nutritious. The married couple not only sells their cooking oil, but also develops dishes for postpartum care with their products.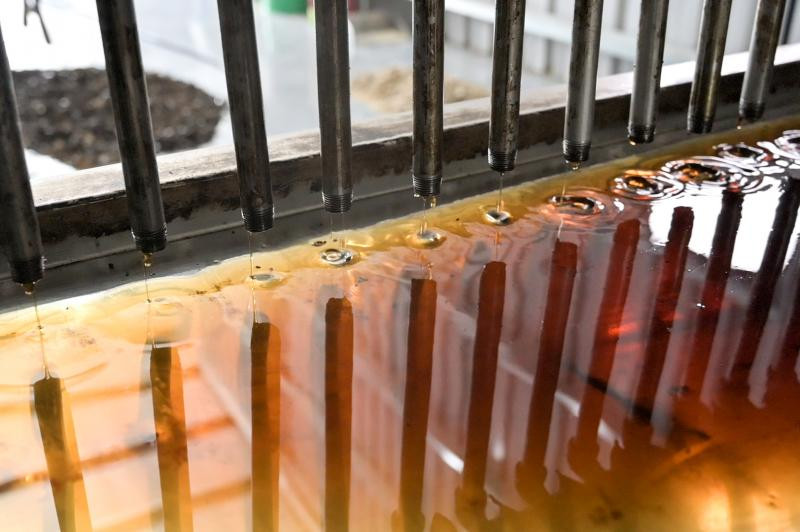 Good Sesame Oil Brings You Nutrition and Boost Flavors
When it comes to sesame oil, the traditional dish "Sesame Oil Chicken" would flash through Tiawanese people's minds. As it gets cold in winter, Taiwanese people tend to eat chicken cooked with sesame oil and ginger during the cold season for nutrition intake. Sesame oil is said to bring "excessive heat", according to Traditional Chinese Medicine, to human bodies when consumed in summer. However, according to Xu, good quality sesame oil is beneficial for health regardless of seasons. "And the reason is the cooking process," said Xu: "once sesame oil is overly sautéed with ginger, the dish would easily cause dryness and heat in the body, according to Traditional Chinese Medicine." He also stated that real sesame oil is highly nutritious. When it's used for a dish, the oil wouldn't float on the surface, making people think the dish is greasy. As long as sesame oil is used in a suitable proportion, it will not cover the original flavors of ingredients. Furthermore, it can boost the flavors. It is worth purchasing and using for those who love cooking.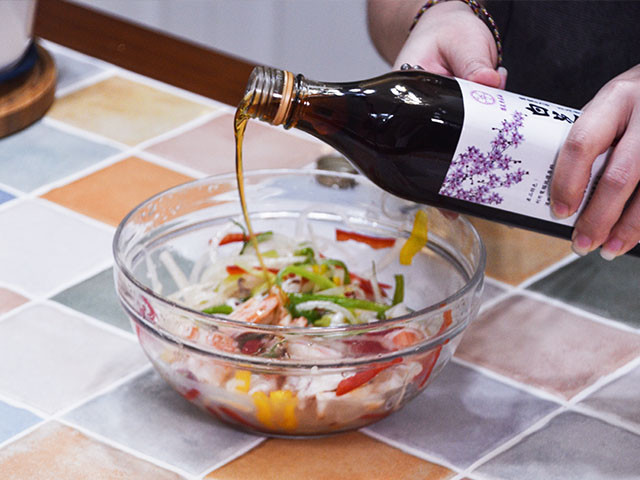 Soup, Stir-fry, and Cold Dish, Sesame Oil can Cover Them All!
The product from Sakura Fragrant Sesame oil uses strictly selected ingredients for oil production. The process employs low-temperature baking and automatic system to ensure the ingredients are perfectly baked. The oil is then cold pressed to prevent the fat from burning and acidizing. The result product is pure and clean oil in golden hue. Pungent, the oil emits a sweet smell; nutritious, the oil contains various nutrients easy to intake.
Therefore, Xu and his wife, who works as a postpartum care specialist, have been developing dishes with sesame oil. Black sesame oil is suitable for silkie chicken soup and sesame oil chicken. White sesame oil, on the other hand, is suitable for replacing soybean oil. It can be used for cold appetizers, simple stir-fried tofu, and beef and green pepper stir fry. Thanks to their quality sesame oil, these home dishes amaze people with impressive presentation, fragrance, and taste. If housewives want to prepare a great meal for their families, sesame oil will be an excellent helper.
---
Information
Sakura Fragrant Sesame Oil
Official Website: http://www.sfso.com.tw/
Facebook: https://www.facebook.com/sakurasesameoil